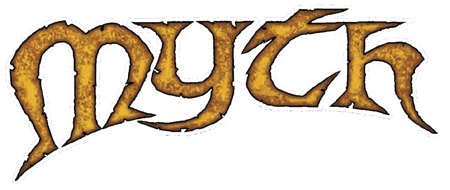 Welcome to Mythipedia, the Myth games wiki!

Myth is a 3rd-person real-time tactical combat game, set in a medieval/fantasy world. Expansions can convert Myth into modern warfare, science fiction (Marathon [videogame], Jinn, Star Wars, Colonial Marines ["Aliens"] ), feudal Japan, survival horror, the wild West, the American Civil War, etc. This wiki aims to contain all the information on the game world, levels, units, plugins and people.
Introduction to Myth
Edit
For an overview of Myth, and get into playing as quickly as possible, read the Intro To Myth
Myth series
Edit
Green Berets: Powered by Myth II
Myth Help
Edit
Ad blocker interference detected!
Wikia is a free-to-use site that makes money from advertising. We have a modified experience for viewers using ad blockers

Wikia is not accessible if you've made further modifications. Remove the custom ad blocker rule(s) and the page will load as expected.